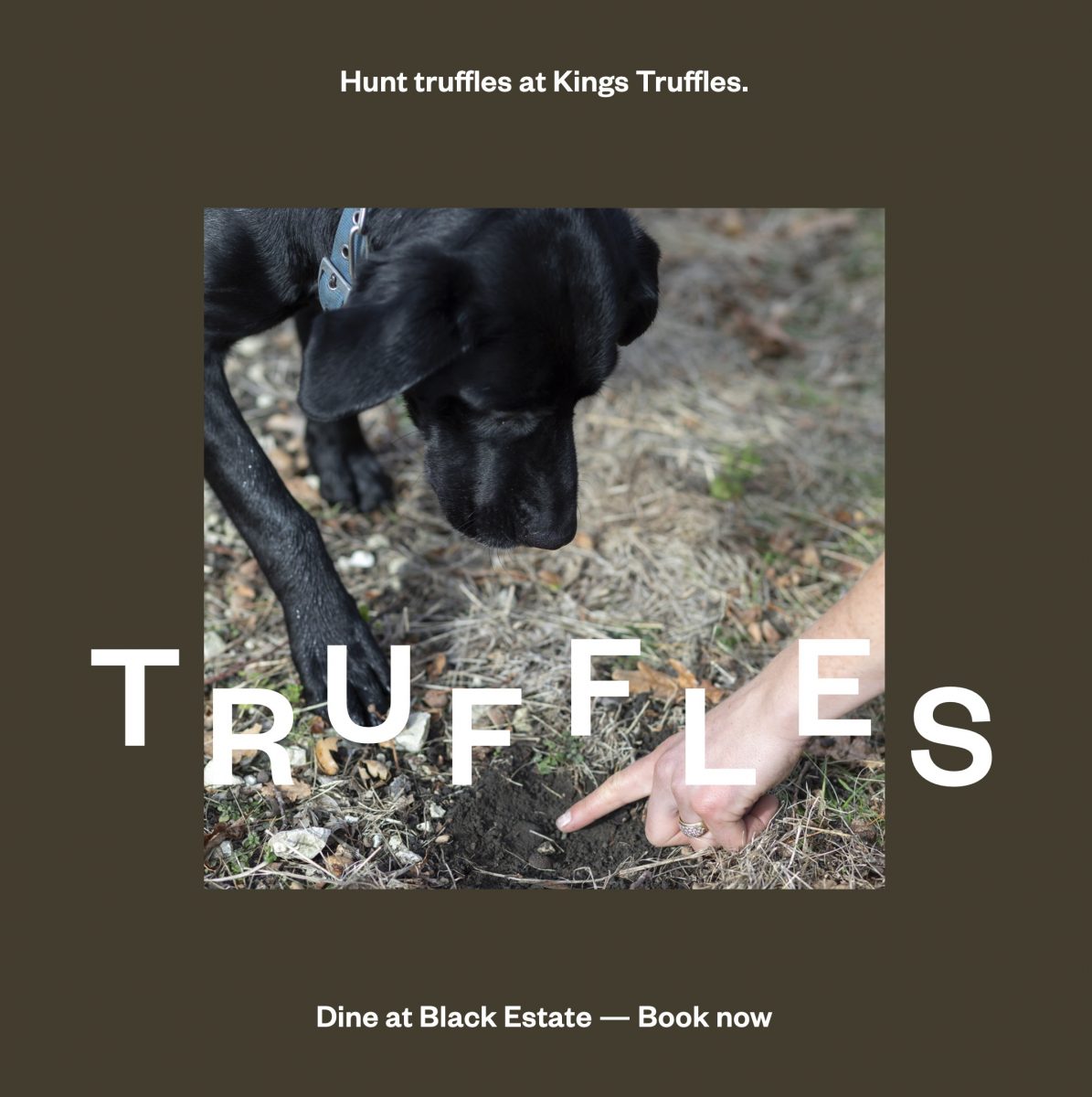 Truffle Day out.  26 June. 
In the morning, meet Jax and her dog Freddy and hunt for perigord truffles under the limestone escarpments of Waipara Gorge. Then drive (or bus) 15 minutes to Black Estate for a five course lunch, matched with carefully selected aged wines from Black Estate's cellar. Hosted by owners Pen and Nicholas, this is an annual, winter North Canterbury delight.  North Canterbury terroir — fungi, soil, fruit and local produce.
Leave Town: 9:30
Truffle tour: 10:30
Long lunch at Netherwood: 12.30
We will send updates on weather and bus information closer to the time.
Click here to learn more about Jax and King's Truffles.