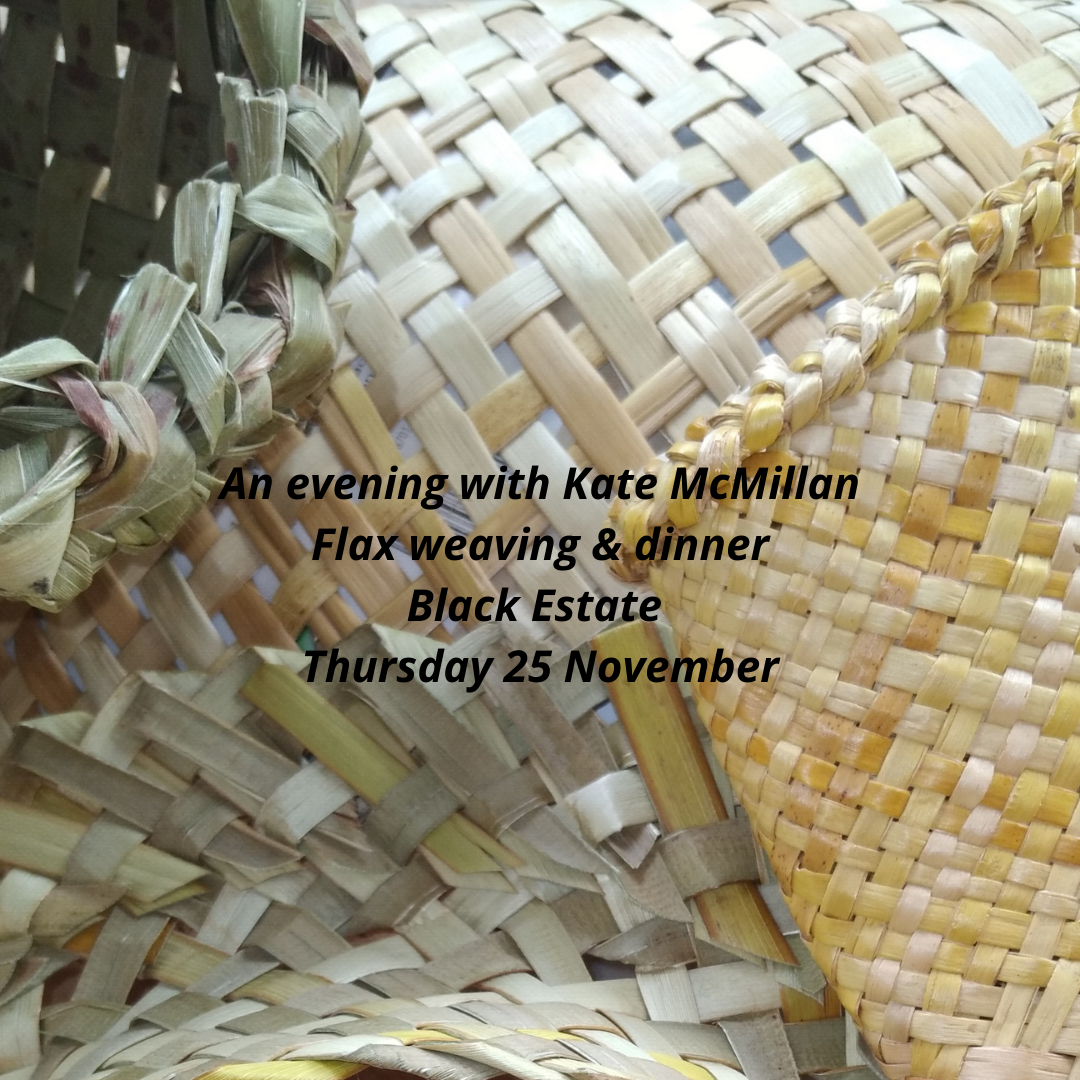 Sorry this has now Sold out. We will host more classes and a workshop so please email [email protected] if you're interested in another class.
Our friend and local chef Kate McMillan will be holding a beginners flax weaving class at Black Estate.  Thursday 25 November,6 -9pm.
$65 for the evening.  $45 for the class and materials, $20 for dinner cooked by Kate!  You can buy wines on the night if you like but not pressure to.