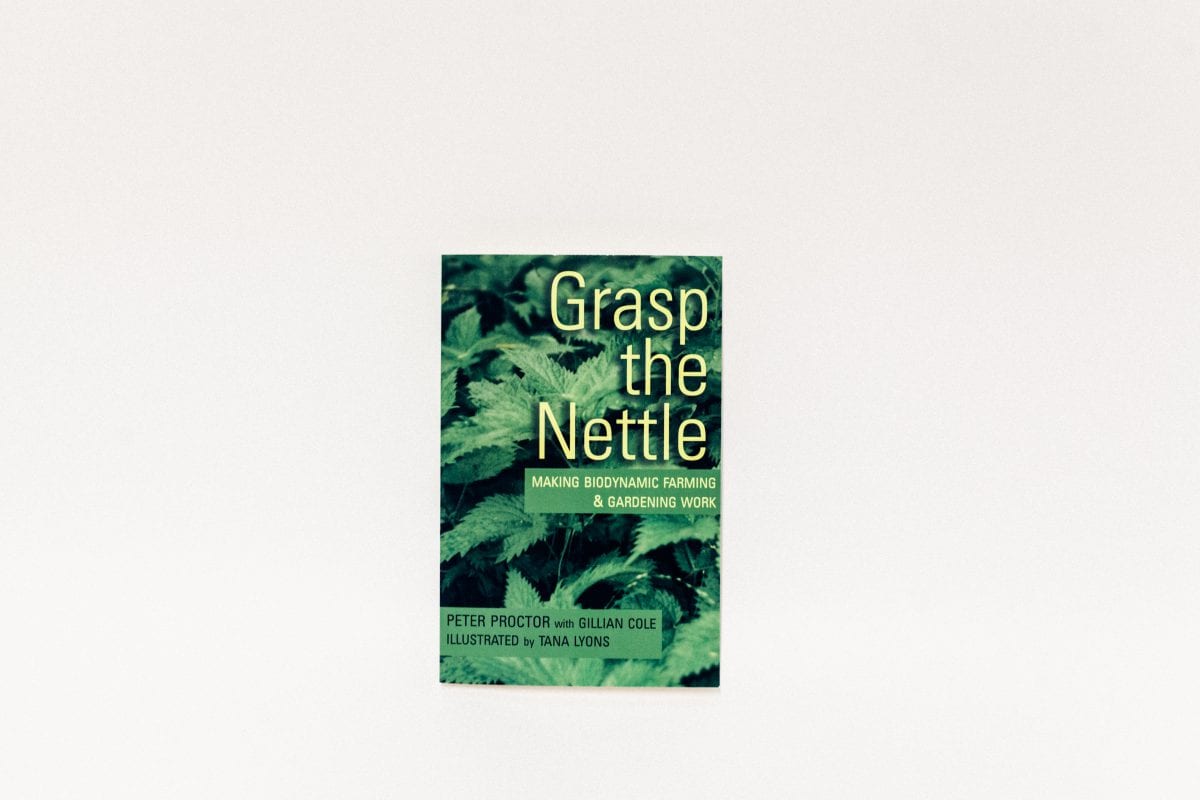 The expert guide to biodynamic farming and gardening.
In this revised and updated edition of Grasp the Nettle by Peter Proctor. It tells us how to apply biodynamic methods of farming and gardening, to a wide range of conditions in New Zealand and in other countries. The book provides practical observations and techniques. It relates these to the spiritual scientific knowledge upon which that biodynamic practice is based.
New Zealand Freight: Flat fee of $12.00
International Freight:  Purchases only available with a shipment of wine, where freight for the wine applies. Free freight with wine order, individuals international order
Click here to learn more about biodynamics with our friends at Biodynamics NZ.