We're family owned.  Nicholas and Pen are married with two children, Sylvia and Arthur, who have grown up at the Home and Netherwood vineyards.  Nicholas looks after our three vineyards and the wine making with his team; Pen manages the business and looks over the restaurant and cellar door with another wonderful team of people.
Pen's parents and siblings have invested in our land and vineyards since the beginning.  Pen's father Rod is a 5th generation horticulturalist from North Otago, (interestingly, Rod's family grew the first table grapes NZ). Pen's mum Stacey provides much cheer and family support along with Nicholas' parents who help out with so much.  Jo and Cam, Pen's siblings are energetic supporters and offer fresh perspectives.
Russell and Kumiko Black planted the original Black Estate vines in 1993, at what is now called the Home Vineyard.  We purchased that property from Russell in 2007. We kept the name and are grateful that Russell and Kumiko decided to plants vines on their Omihi hillside.
This dream is only possible with our staff.  Somehow, each person has followed a path to be here with us at Black Estate.    We're grateful and learning a lot from each other, and having quite a lot of fun along the way!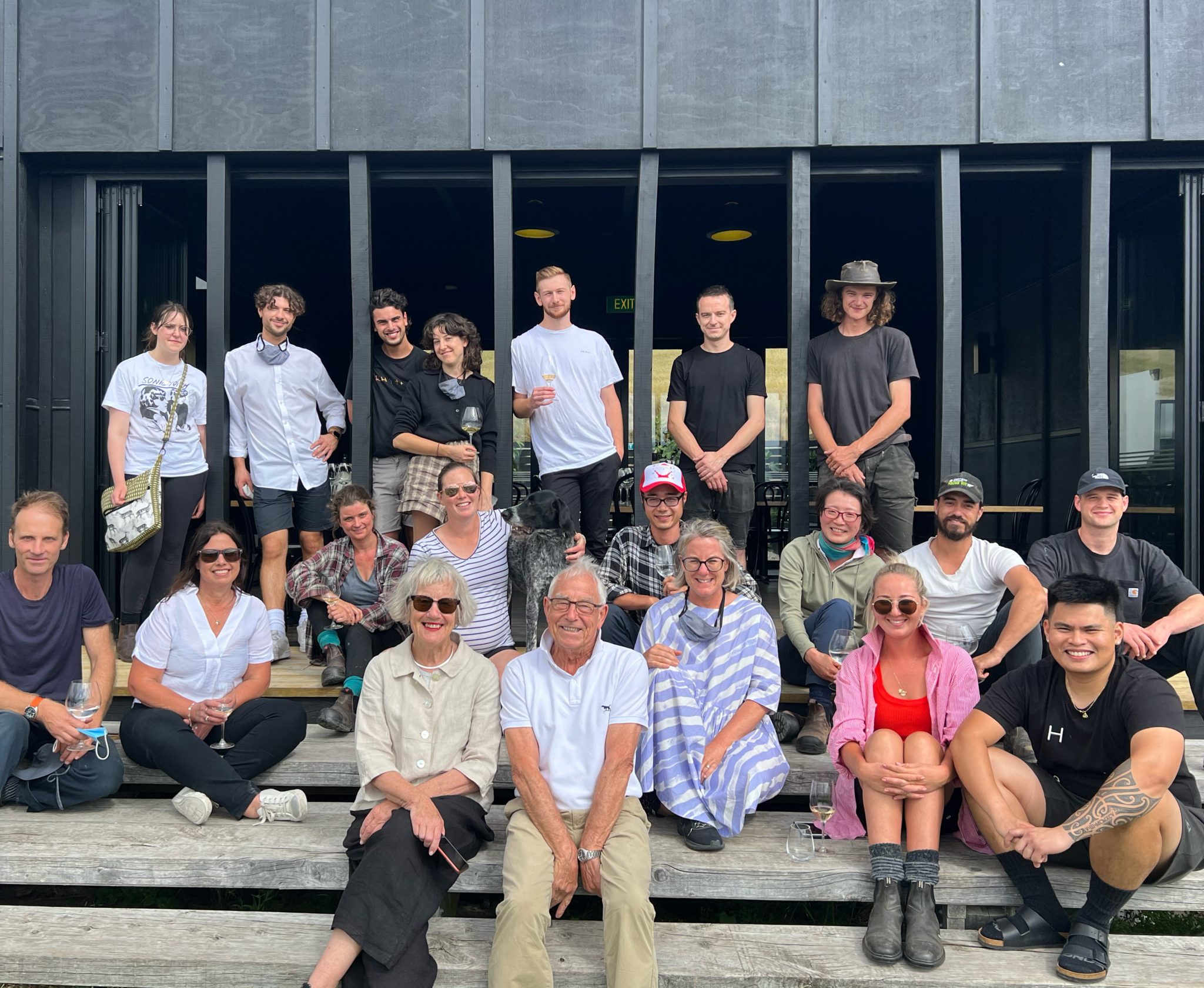 Our Suppliers
Our goal is to always celebrate our whenua, and what better way to do that, than to cook and create with food made and grown from our back yard.
Based in Gore Bay, an hour north of Black Estate. Micheal and Liz grow vegetables, using the organic methods of the biodynamic movement. They also provide fortnightly vegetable boxes from the farm to locals. Get in touch if you interested to get your own.
Based in Leeston, Streamside is a 50 acre certified organic farm growing produce for local restaurants, markets, supermarkets and wholesalers.
Canterbury Cheesemongers is a cheese maturing and cheese selling business located in Ferrymead Christchurch. They stock handmade cheese from New Zealand and abroad.
Produced at Te Hua Farm, Andrea Gauland has been developing her cheesemaking skills through trial, error, voracious reading, and a love of all things cheese-y.
Based in Amberely, we have worked with Rachel from the very beginning. Delicious bread (and caramels) made simply. Delicious.
Based in Hawkes Bay, Ben and George farm certified and free range chickens under the apple trees of their family orchard.
Taylor and Susan run a small scale organic mushroom farm in North Canterbury supplying a variety of high quality, gourmet mushrooms to local restaurants, markets and shops.
Their philosophy is to live in harmony with the land, to care and nurture it, our goal is to be a worldwide exemplar of sustainable agriculture. Totally organic, the buffalo are free grazing and winter feed is harvested from our farm.
World class pine nuts grown for over 20 years in Malborough.
James and Chloe Davidson have been building their boutique milk business and small herd of Shorthorn and Jersey cows for the last three years, in the heart of Canterbury. Cows are 100% grass-fed and their pastures are free of chemical pesticides, glyphosphate and synthetic fertilisers.
Just up the road from Black Estate, certified organic farmers at Washcreek grow award winning lamb, beef, and crops.
Patrick, local to Waipara, tends to 3,000 olive trees producing delicious olives and oil that have been on our menu since the beginning.
Our newest fish supplier, providing individually spear caught fish from the top of the south Island. Ethical and sustainable.
Awatoru (Three Rivers) is an Artisan Fishing and Wild Food supply company, a small family business based on the Kapiti Coast, supplying the Hospitality and Restaurant trade.