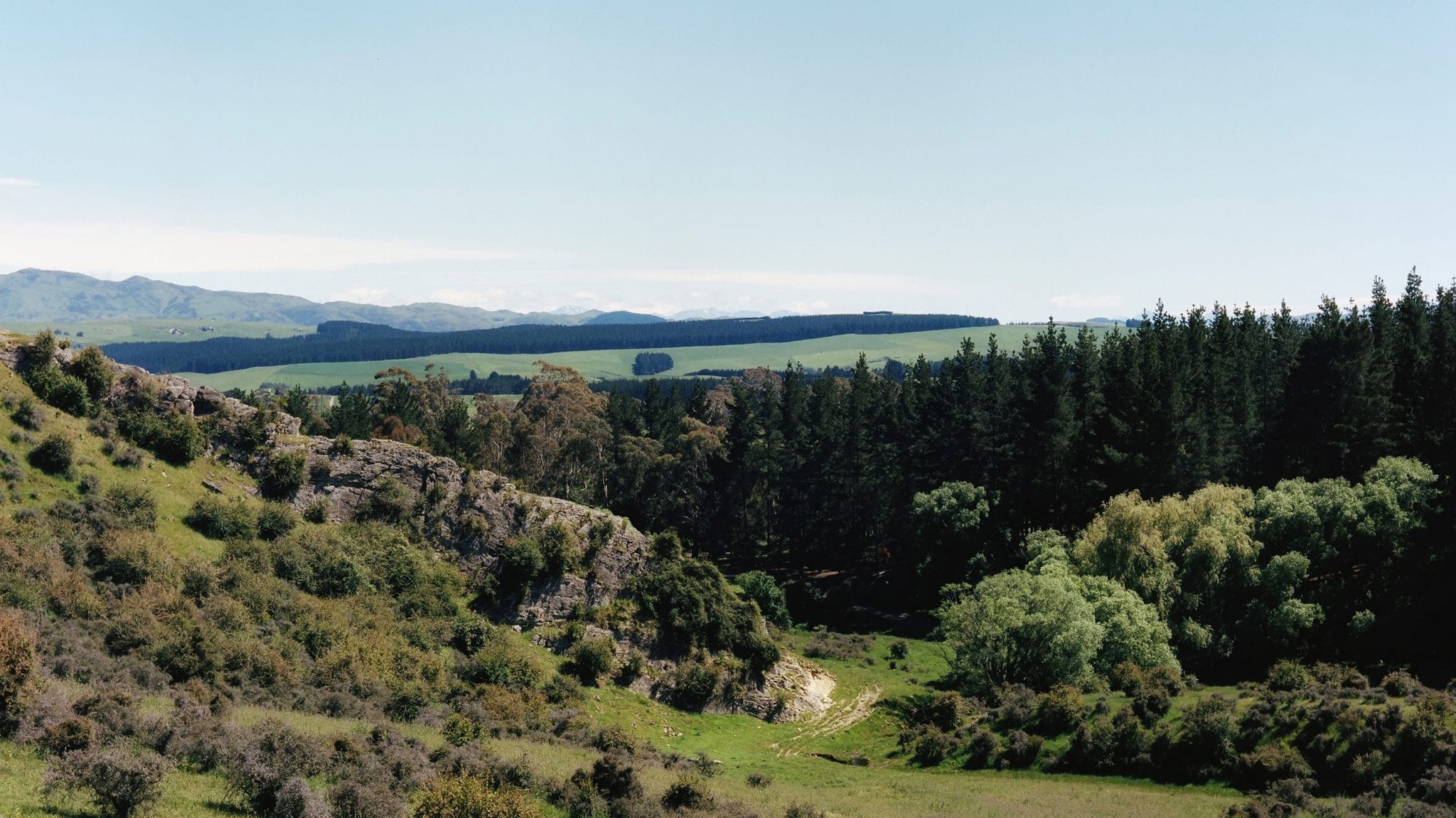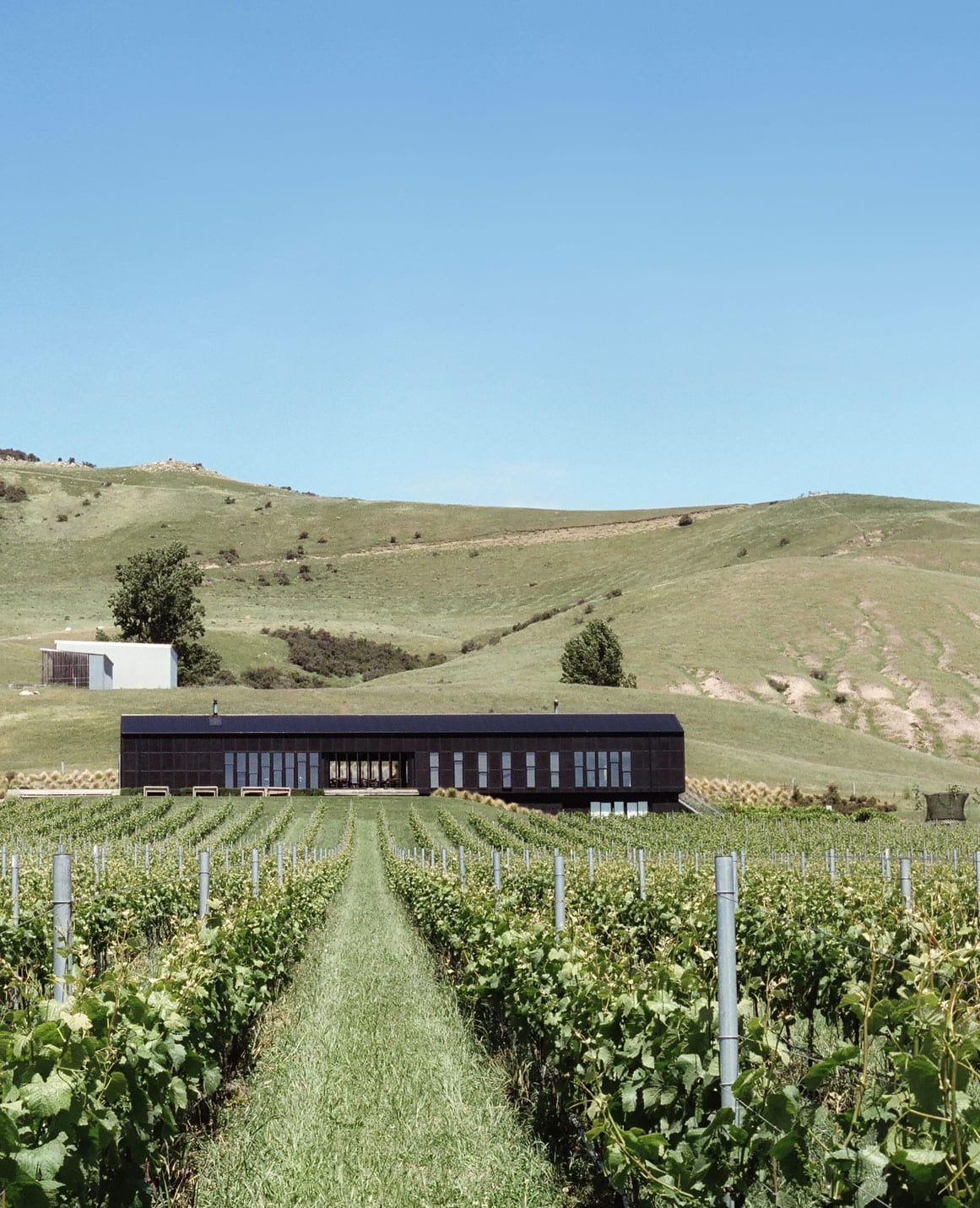 Land, Biodynamics & Organics
Our vineyards are organic and biodynamic, so we are in natural and healthy places.
We farm organically & with biodynamic practices to work with nature, rather than against it. If our land is naturally healthy and full of diverse life, we have healthier vines, producing fruit with quality and flavour that expresses its unique and true environment.
Organics means we don't use any systemic sprays on our land, which would destroy the microbial life and ecosystems there. The land is the foundation for our vines, fruit and wine, so we want to look after it.   Respect and care for land allows our vines to grow in natural balance and provides for generations after us.
Offering wines to enjoy without any chemical residues is another motivation.  We can drink wine that nurtures us, rather than affects our health, and our team tending the vines can work close up, free of chemicals.
We also use biodynamics, a practice which energises and inspires us.  Rooted in Rudolf Steiner teachings, biodynamics teaches us to see each of our three vineyards in a holistic way.   All elements that make up our vineyards are considered – how they interact and make one healthy, vital whole. The vines, fields, forests, animals, plants, soils, compost, people and the spirt of the place are equally important.  When all considered, our sites can build their own sustaining natural rhythms.
Certified with Biogro 5202.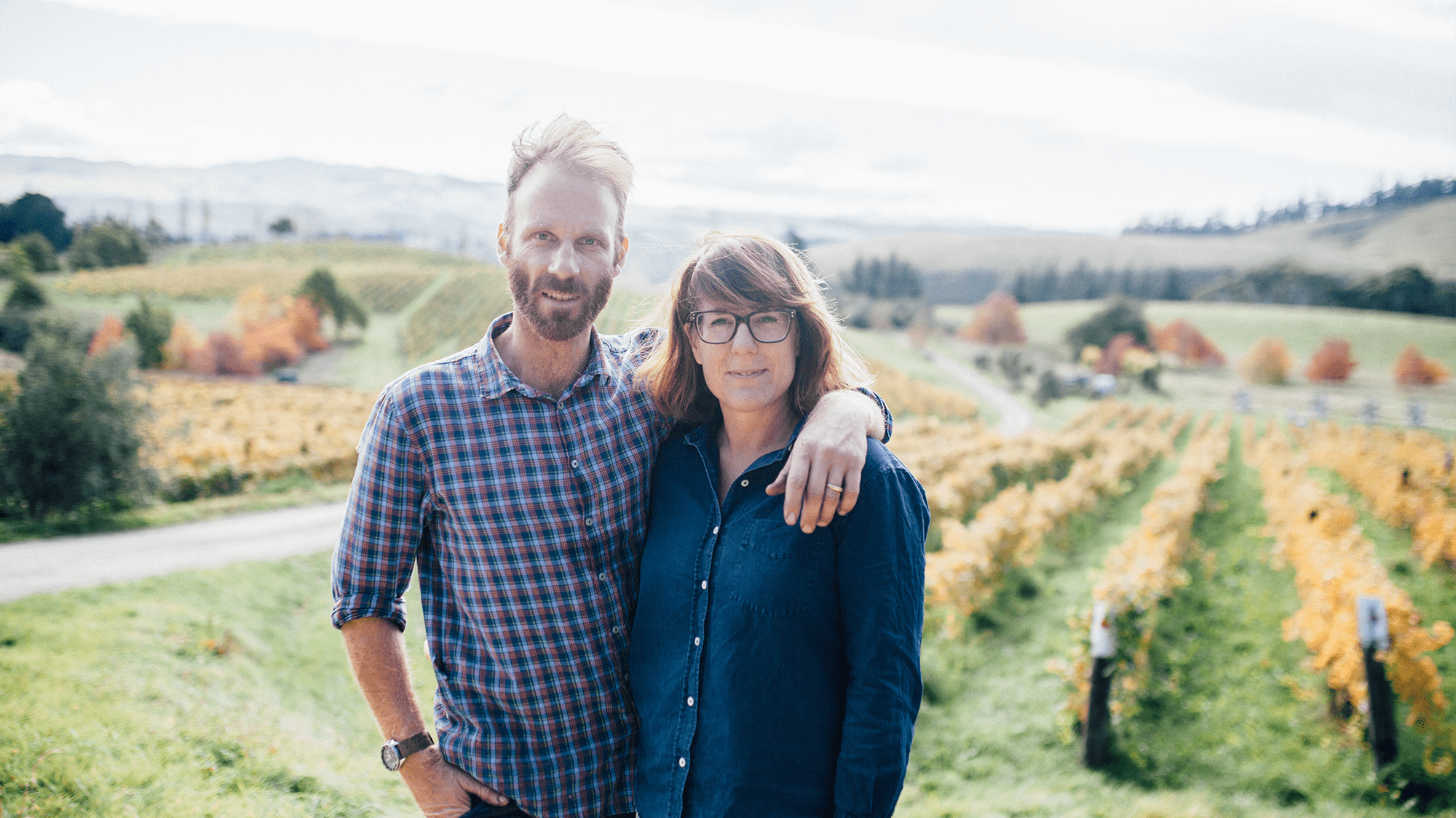 Our three vineyards and business are family owned and managed by Nicholas Brown and Pen Naish.  Nicholas looks after the vineyards and wines with our team. Pen runs the business and looks over the restaurant and cellar door with more fun people. They have two children who have grown up at the Home and Netherwood Vineyards. Pen's parents and siblings are also invested in these vineyards.  Pen's father Rod is a 5th generation horticulturalist from North Otago and has provided business advice on the journey. Pen's mum Stacey provides much cheer and family support along with Nicholas' parents. Her siblings Jo and Cam are supporters and offer fresh perspectives.
Making wines true to our sites and inviting guests to enjoy them on our vineyards could never happen without our team.   We're surrounded by enthusiastic and talented people who appreciate our land, vines and wines. We're learning from each other every day and grateful for what everyone brings to our vineyards and spaces.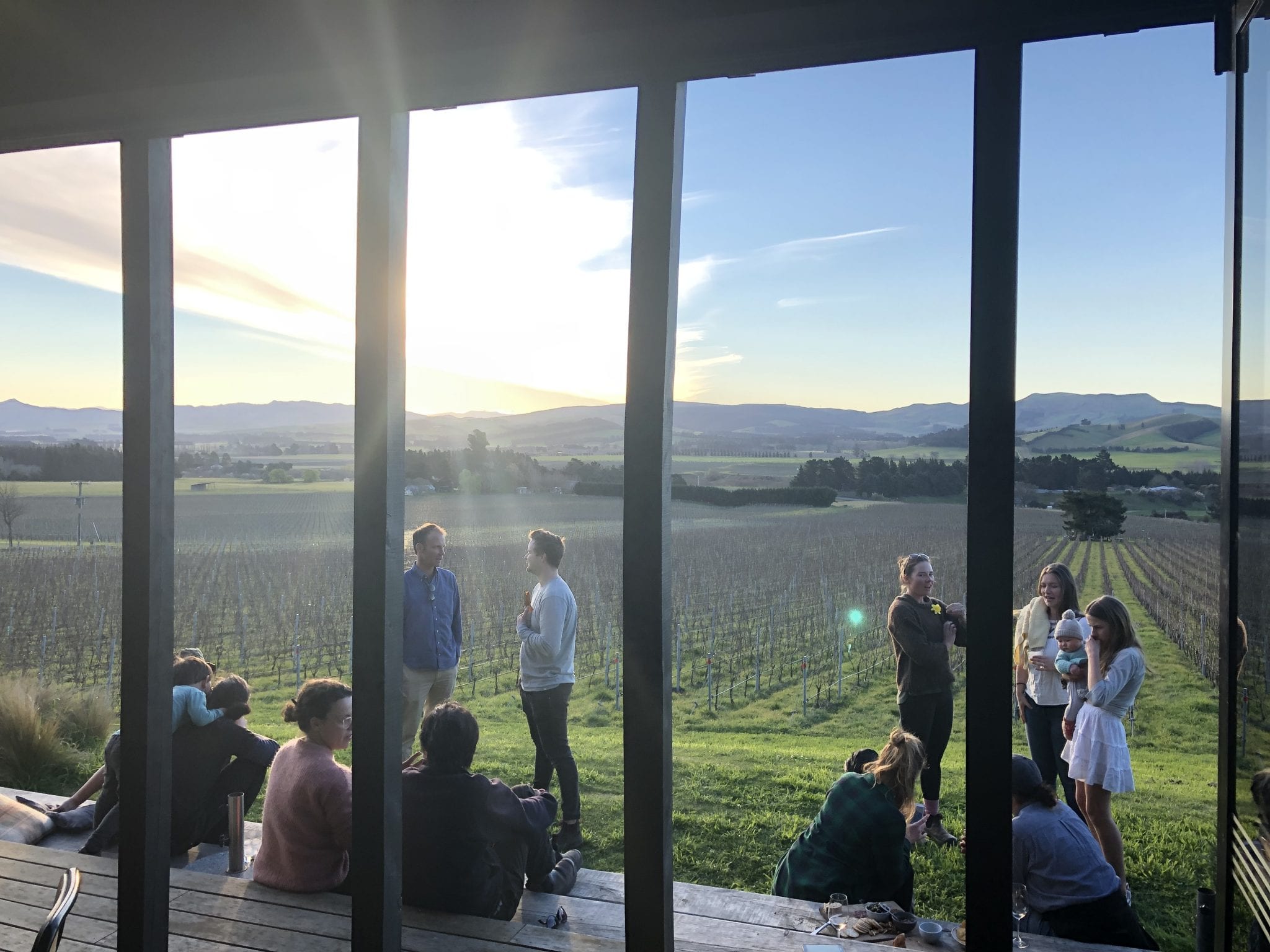 Our Suppliers
Our goal is to always celebrate our whenua, and what better way to do that, than to cook and create with food made and grown from our back yard.
Based in Gore Bay, an hour north of Black Estate. Micheal and Liz grow vegetables, using the organic methods of the biodynamic movement. They also provide fortnightly vegetable boxes from the farm to locals. Get in touch if you interested to get your own.
Based in Leeston, Streamside is a 50 acre certified organic farm growing produce for local restaurants, markets, supermarkets and wholesalers.
Canterbury Cheesemongers is a cheese maturing and cheese selling business located in Ferrymead Christchurch. They stock handmade cheese from New Zealand and abroad.
Produced at Te Hua Farm, Andrea Gauland has been developing her cheesemaking skills through trial, error, voracious reading, and a love of all things cheese-y.
Based in Amberely, we have worked with Rachel from the very beginning. Delicious bread (and caramels) made simply. Delicious.
Based in Hawkes Bay, Ben and George farm certified and free range chickens under the apple trees of their family orchard.
Taylor and Susan run a small scale organic mushroom farm in North Canterbury supplying a variety of high quality, gourmet mushrooms to local restaurants, markets and shops.
Their philosophy is to live in harmony with the land, to care and nurture it, our goal is to be a worldwide exemplar of sustainable agriculture. Totally organic, the buffalo are free grazing and winter feed is harvested from our farm.
World class pine nuts grown for over 20 years in Malborough.
James and Chloe Davidson have been building their boutique milk business and small herd of Shorthorn and Jersey cows for the last three years, in the heart of Canterbury. Cows are 100% grass-fed and their pastures are free of chemical pesticides, glyphosphate and synthetic fertilisers.
Just up the road from Black Estate, certified organic farmers at Washcreek grow award winning lamb, beef, and crops.
Patrick, local to Waipara, tends to 3,000 olive trees producing delicious olives and oil that have been on our menu since the beginning.
Our newest fish supplier, providing individually spear caught fish from the top of the south Island. Ethical and sustainable.
Awatoru (Three Rivers) is an Artisan Fishing and Wild Food supply company, a small family business based on the Kapiti Coast, supplying the Hospitality and Restaurant trade.